1. Download and open Apple Configurator (note: Apple Configurator is only available on Mac OSX computers).
2. Once Apple Configurator is open, Select "File" in the top left-hand corner of the screen, then select "New Profile."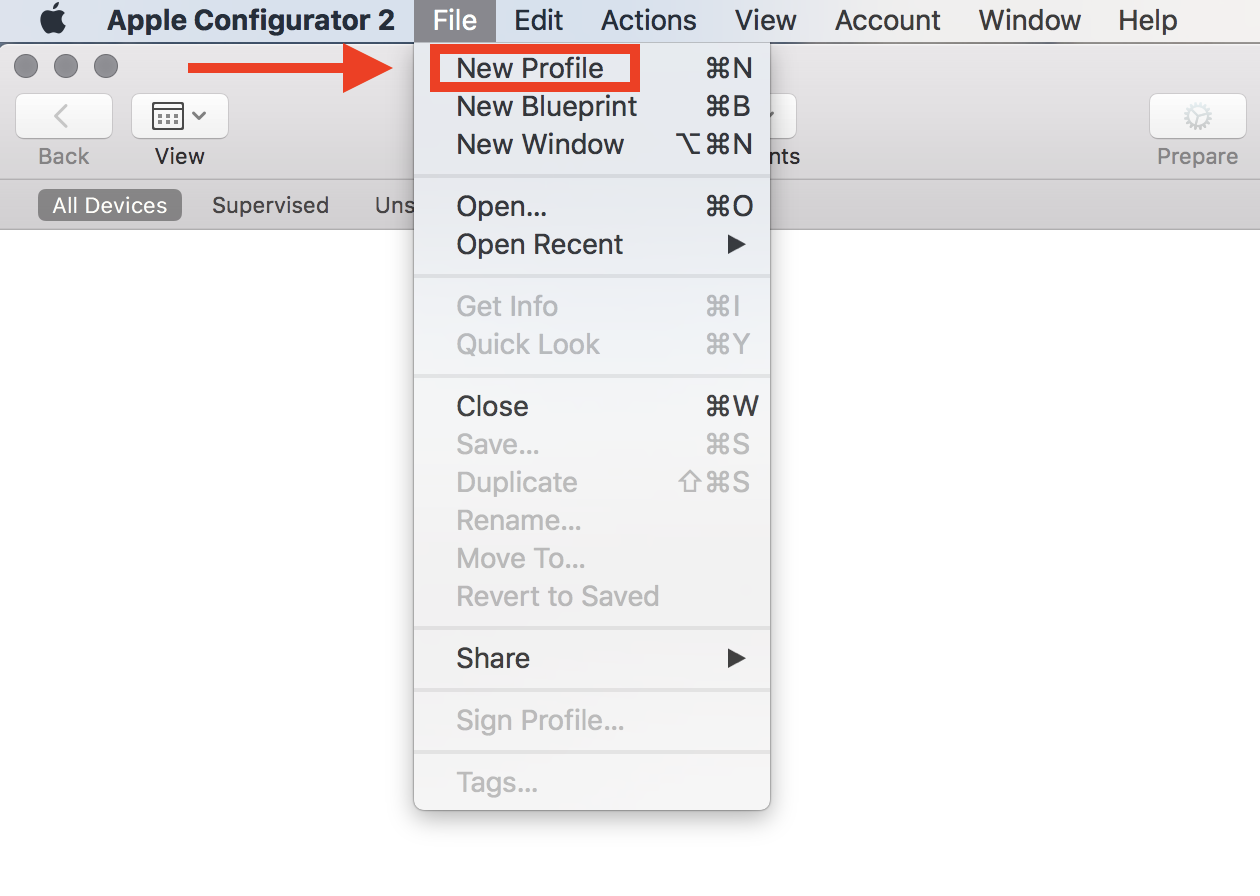 3. Under the "General" section, give the profile a name (note: this is the name that will appear in Moki when you upload the profile). Also, set the Security and Automatically Remove Profile sections to "Never."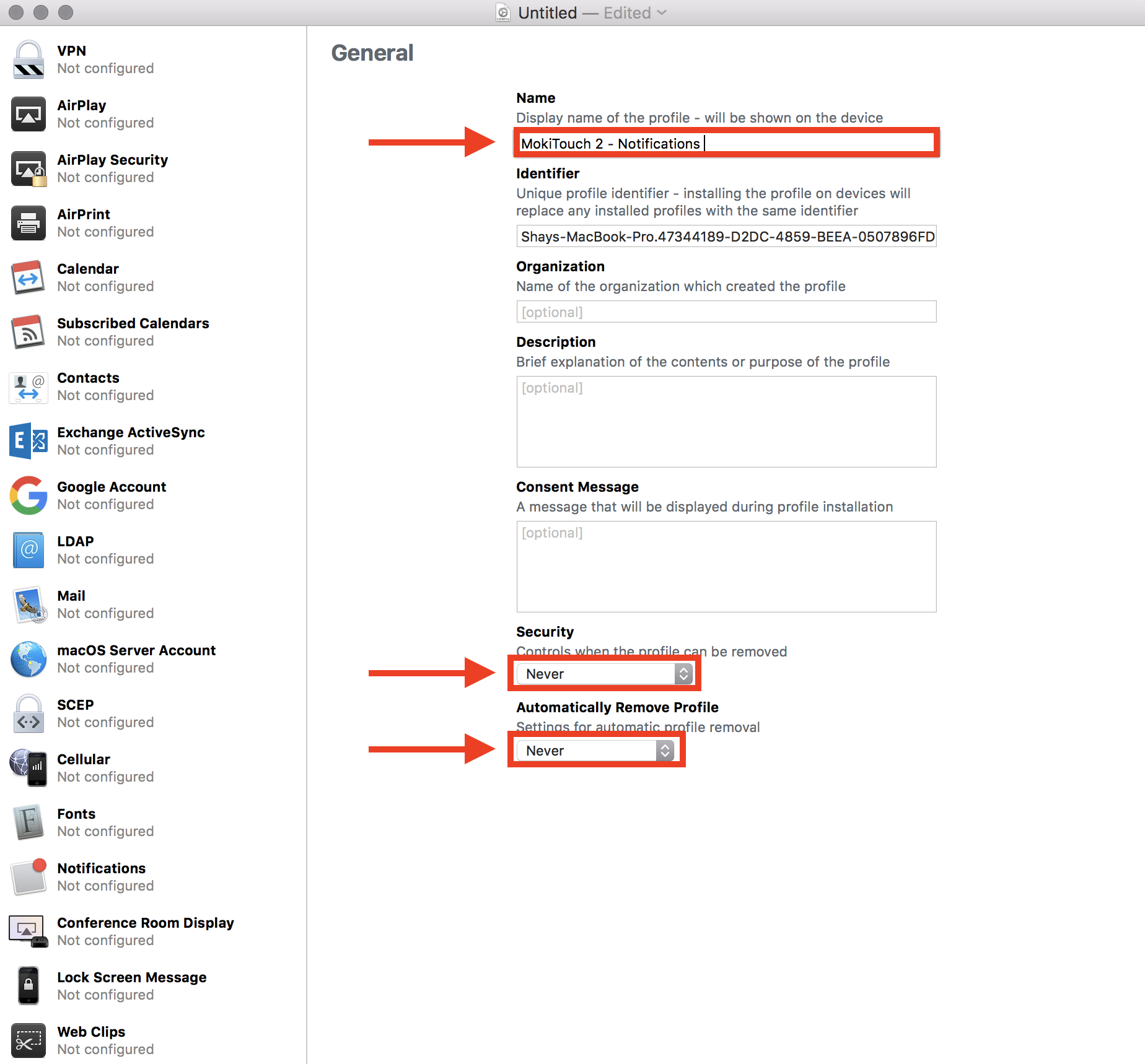 4. Scroll down and find "Notifications" in the left plane. Select "Continue" to create the profile.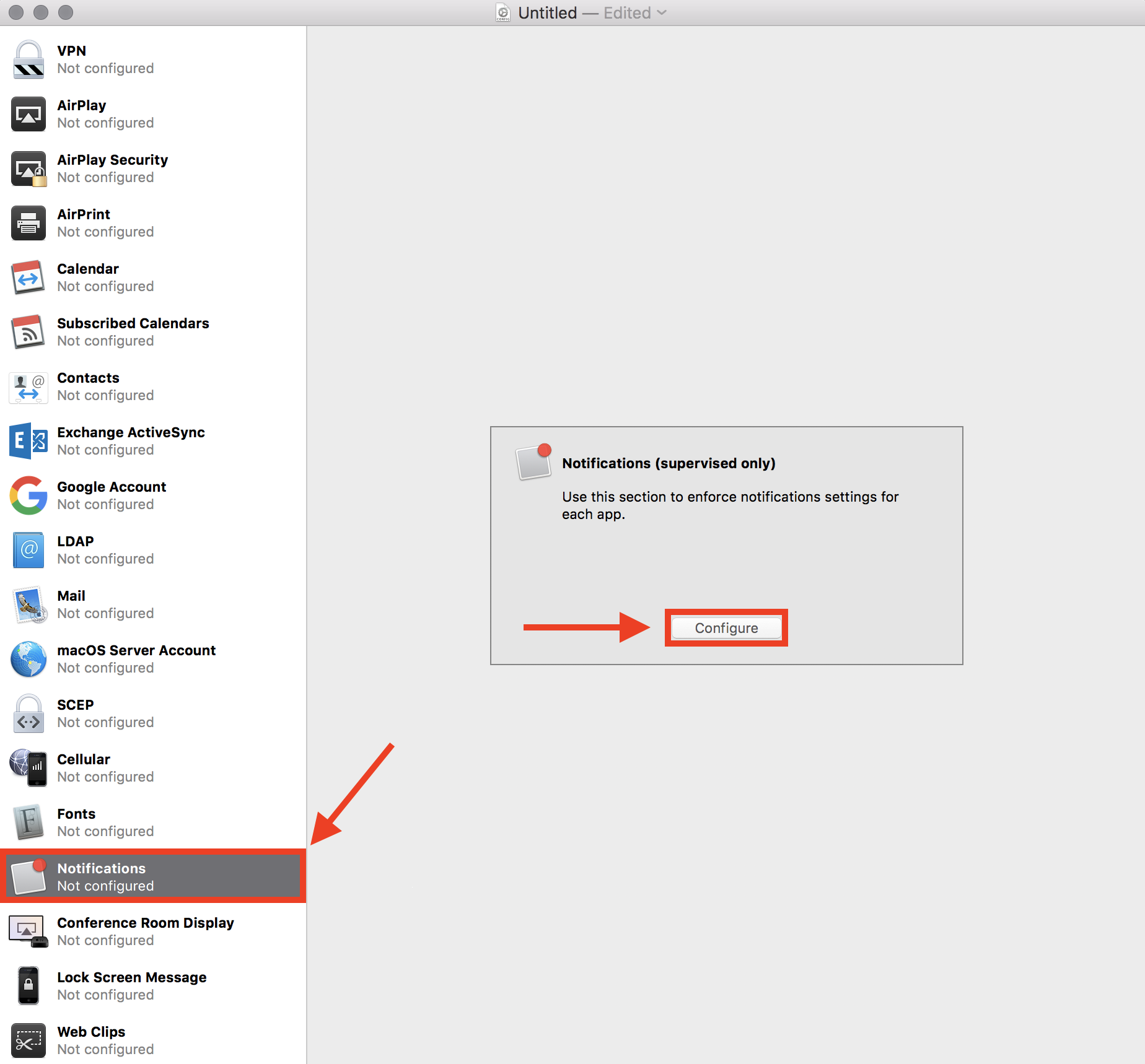 5. Select the "+" icon to search for your app.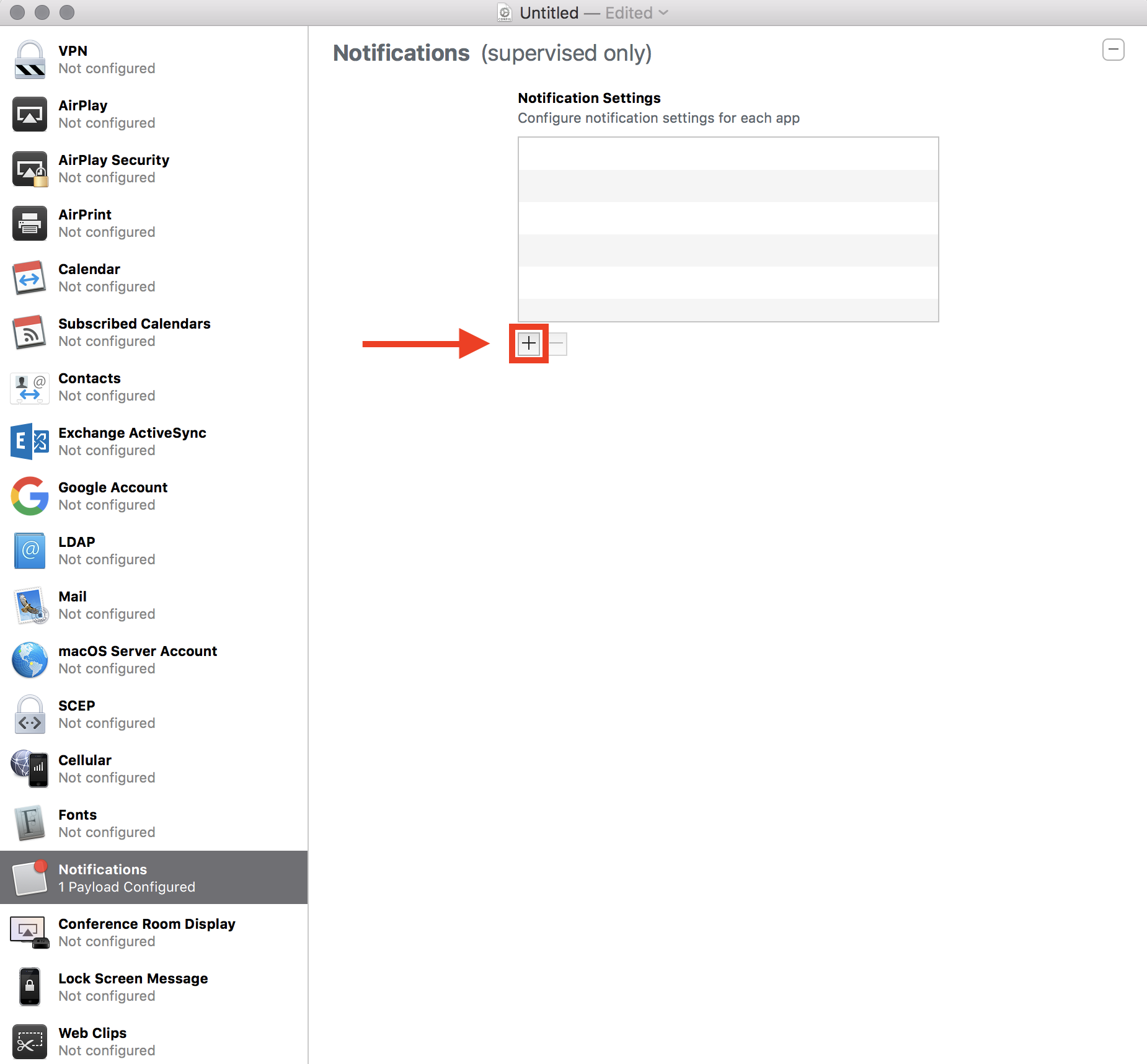 6. There are two ways to create the profile. You can either search for your app from the Apple App Store, or you can add the Bundle ID of your app.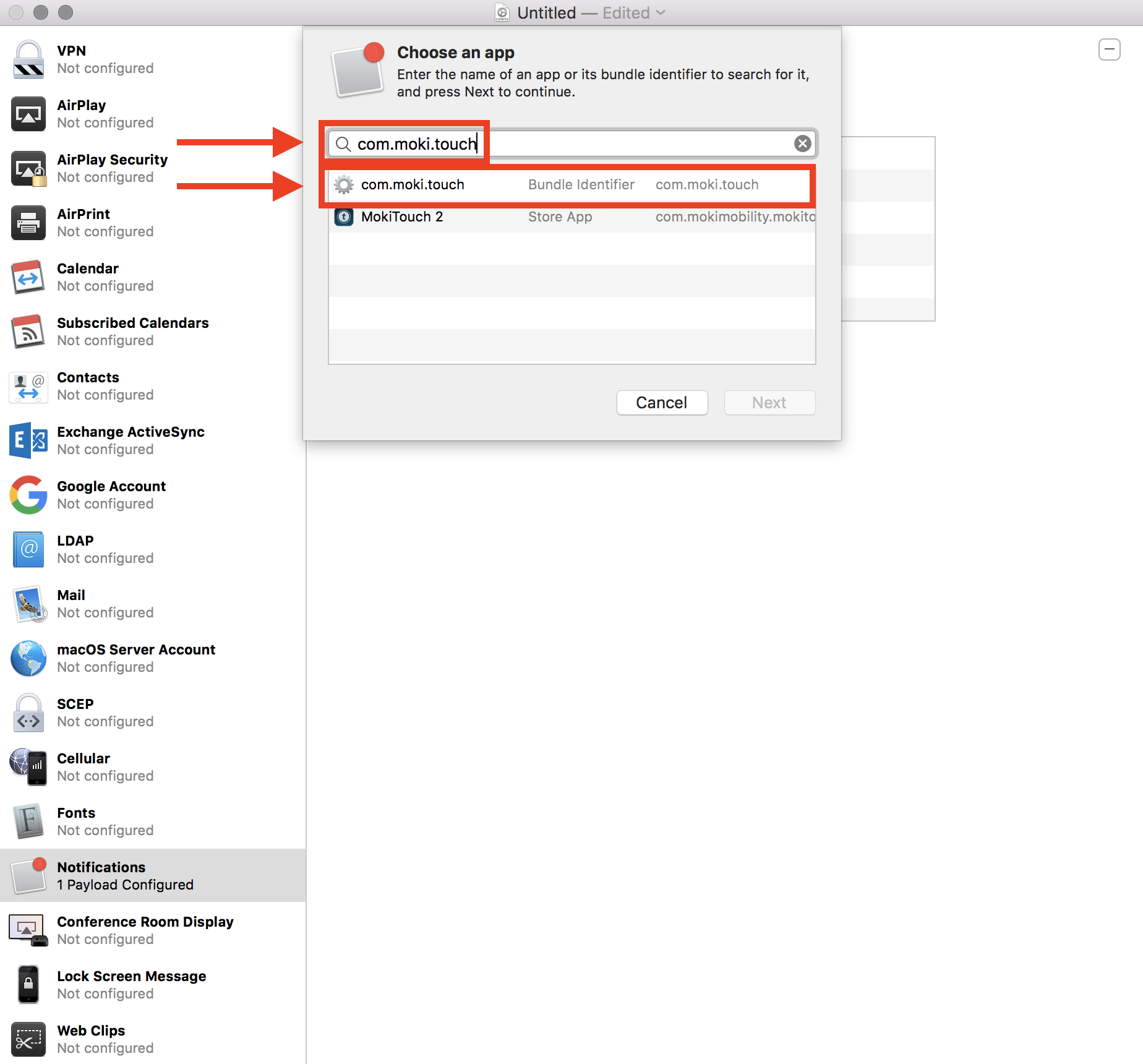 7. Once you find your app, select it from the list of apps. Confirm which notifications settings that you want, then select "Save."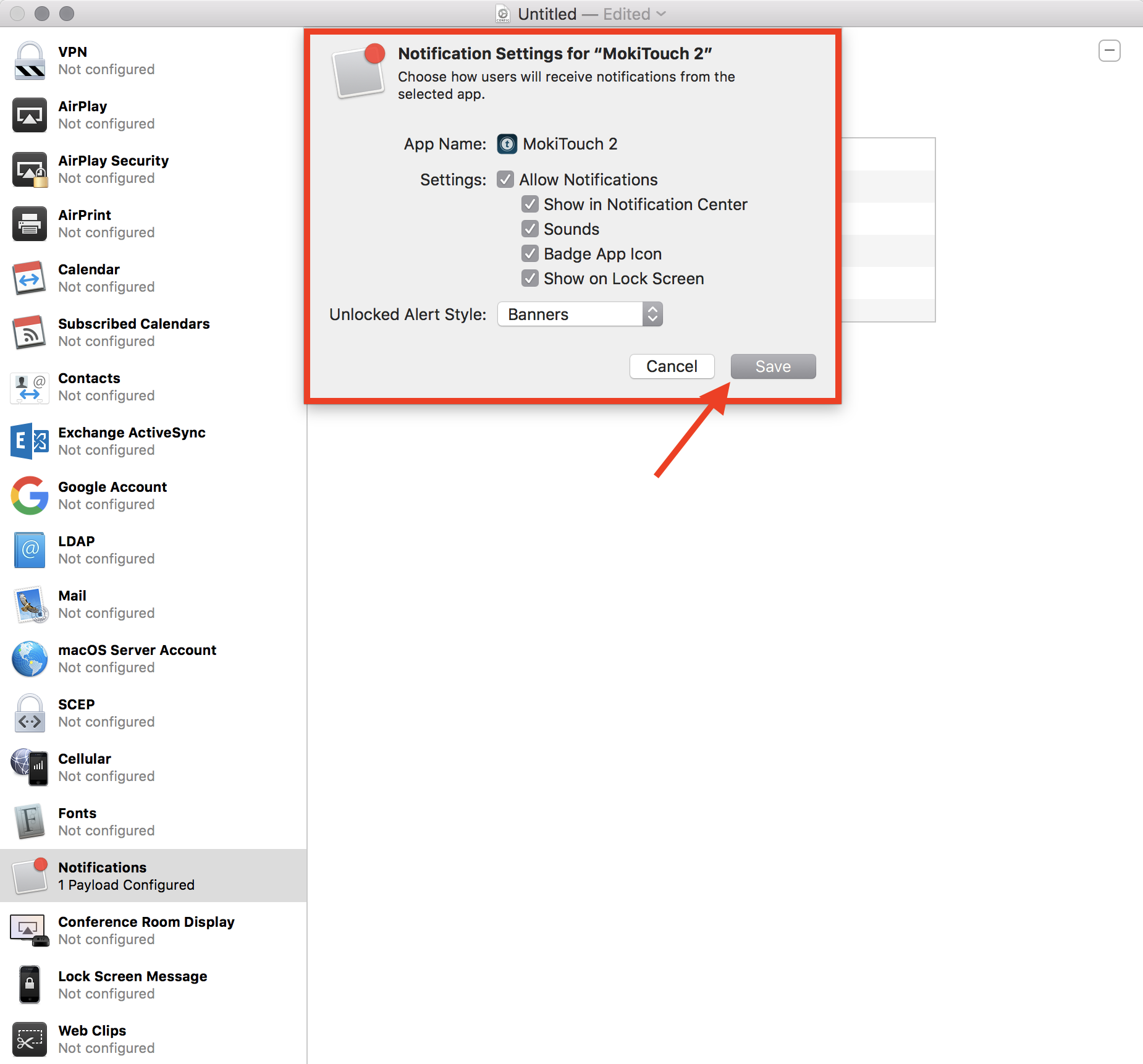 8. Select the untitled profile at the top of the Apple Configurator application, rename the profile, and save it to your computer.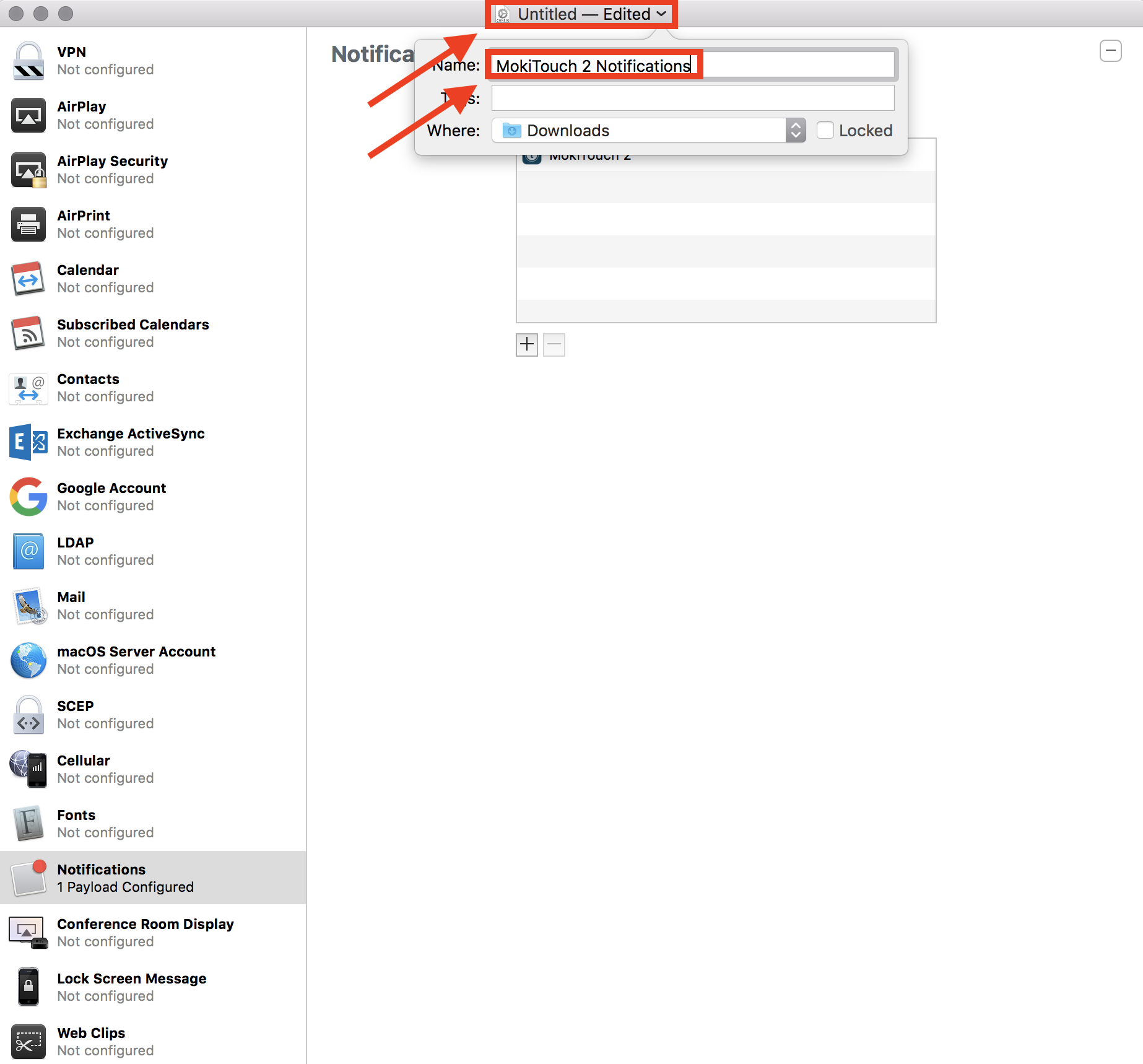 9. Open and log into Moki. Select the "iOS Profiles" tab, select the "Custom" tab, then select "Import." Select the profile that you created in Apple Configurator and click "Open" (note: you have to select the box that says "Check to upload unsupported policy type").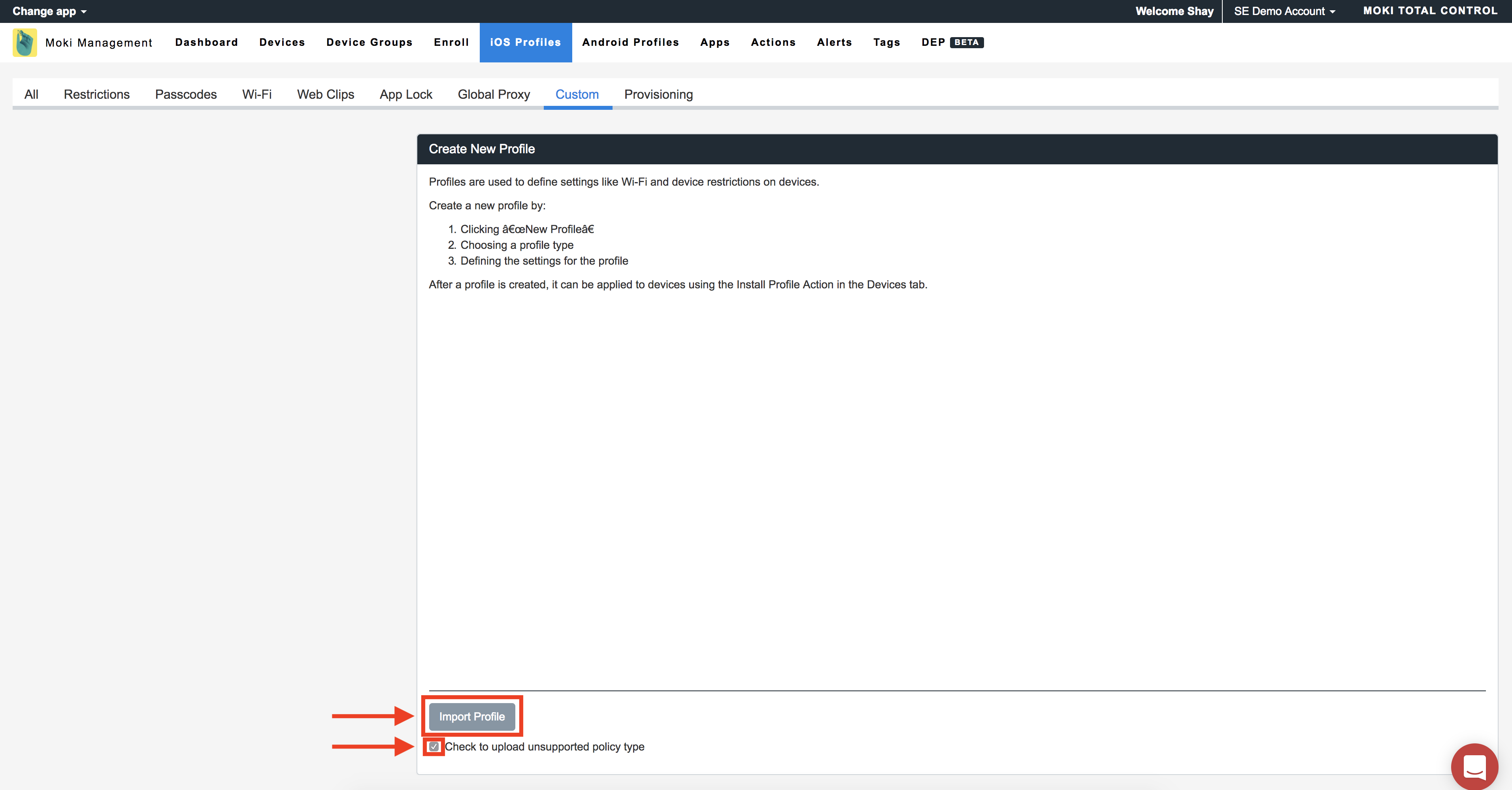 10. Confirm that the correct profile uploaded and saved to Moki.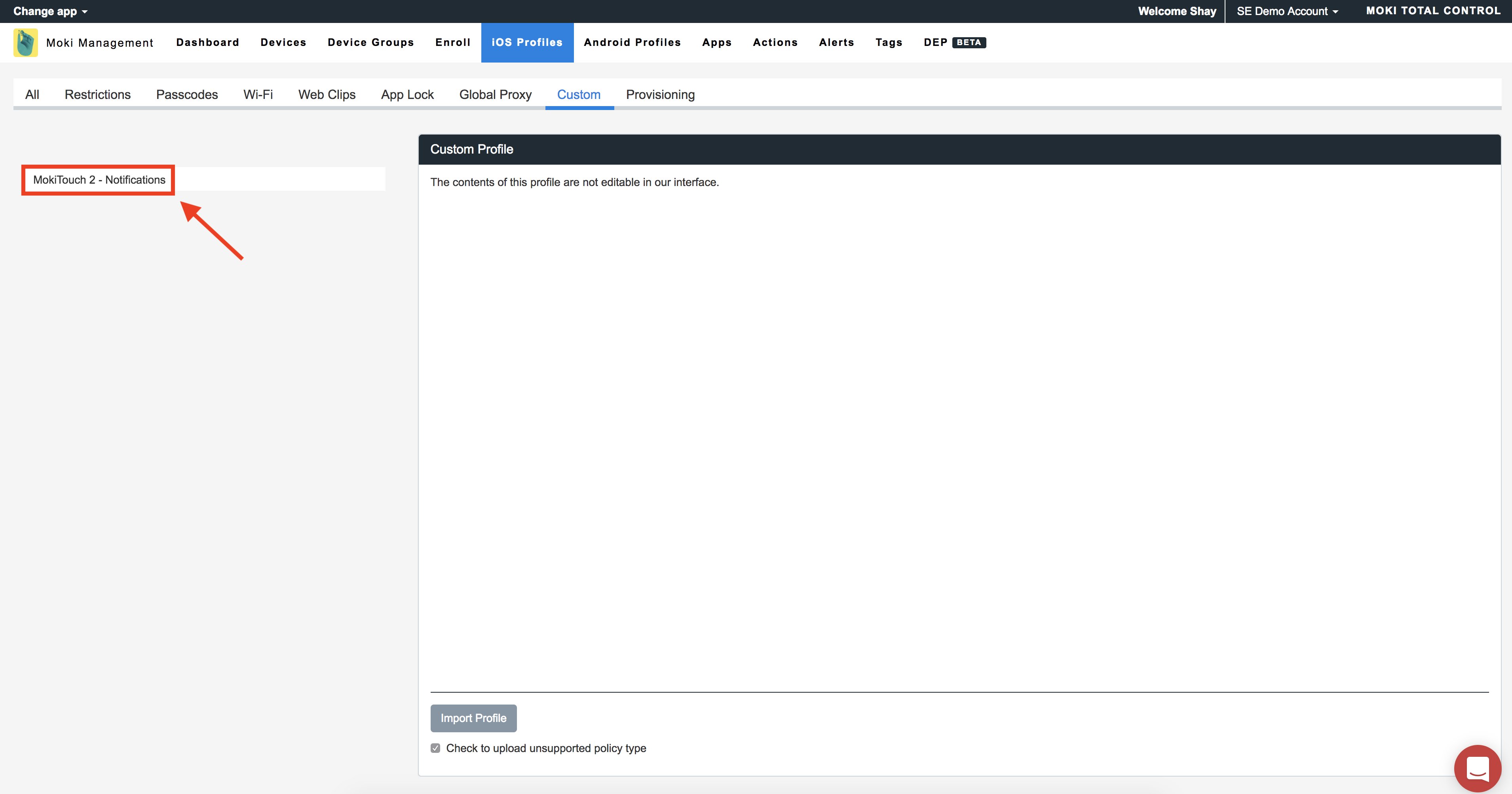 11. Apply the profile to your devices via the "Devices" or "Device Groups" tab.
12. Done. If you have any issues or questions, please contact us at support@moki.com.